Cheryl, owner of Gramma Sophie's in Boonville, MO, handed me shaker hat boxes and asked me to paint them. She loves and sells primitives so it wasn't hard for me to decide what to paint.
The top picture is a set of three that forms one round circle. I decided to separately paint them to create a stacked design.
They were first painted with acrylic barn red then I floated burnt umber to the edges to make them look old. The words were hand painted with antique white.
The tree box is a single box. The lid is painted in midnight - acrylic paint of course - while the "base" of the box is painted in antique white with some version of brown slapped on. The tree base is black, leaves are ivy green and the red fruit was dotted on with the hand of a brush dipped in barn red. All edges were floated with burnt umber.
The bottom picture: There are two sets of two boxes shown.
Left: Antique white and barn red were used. I used a new half in brush to create the flourishes. The bottom box lid was painted with antique white then bard red was slapped on here and there. The rim of the lid was sanded to create a worn effect while only the very edge of its match was sanded.
The image on the right: Top box was painted with barn red and the stars were stenciled on with antique gold. Note how I allowed the red to show through.
The bottom box was painted with wrought iron black; the bunny rabbit in antique white. Both boxes were scuffed with sand paper.
As a side note: I prefer scuffing with sand paper over floating the edges. Not only is it easier but I think sanding makes the boxes look more authentically worn.
All boxes are for sale at Gramma Sophie's in Boonville, MO.
Want a set or just one? Simply leave a comment with your request and I'll paint them for you. Have something in mind you can't find? Custom orders are welcome at NO EXTRA CHARGE.
Two nesting that you can stack (like the bottom picture) are $20 plus Priority Mail charge.
A single box is $15 plus Priority Mail charge.
Returns accepted within 30 days. You pay the return postage. Custom orders require a 15% restocking fee.
New gift items at Visages:

Victorian Rose Colored Peonies Picture Round Clock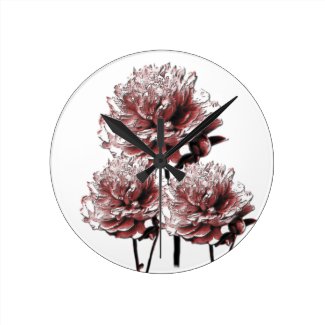 Victorian Rose Colored Peonies Picture Round Clock
by
Visages
Browse
Victorian Wall Clocks
Fushia and Red Polka Dots with Giraffe Spots Travel Accessories Bag
Fushia Red Giraffe Spots Polka Dots Travel Accessories Bag
by
Visages
More
Pink Bagettes Bags
Red Checked Gingham Clean Dirty Dishwasher Magnet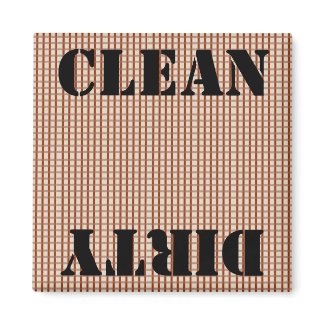 Country Blue Gingham Checks Clean Dirty Magnets
by
Visages
Create unique
custom magnets
at zazzle.com.
Personalized Primitive Snowman Square Labels
Great for jars or boxes with your homemade food gifts