Take an old, vintage or antique mirror and freshen it up with paint.
Paints you'll need:
Black and metallic gold paint (acrylic paint in this case) for the frame.
Sage green and bright red enamel paints for glass and mirrors.
What to do:
FRAME
Sand the mirror frame while wearing a mask. LEAD PAINT is dangerous to your lungs.
No need to sand it to bare wood; sand just enough to remove loose paint.
Wipe with a slightly dampened rag or paper towel to remove dust and loose paint.
Paint the entire frame black and let dry. Speed up drying with a blow dryer if you wish
Paint on the metallic gold. Here I applied it along and inside decorative grooves. Let dry.
I lightly sanded off some of the paint to roughen the look a bit since the original paint was pitted.
MIRROR GLASS
Clean with vinegar and water then wipe dry.
Use a clean paper towel dampened with alcohol and wipe the mirror glass.
No need to wipe dry
Using the art brush of your choice (script, angled, flat 1/4 inch) and green enamel paint for glass, paint the vine and leaves.
Let dry.
Using the handle of a brush, dip into the red enamel and randomly apply dots (berries) around the vine. I preferred the larger handle to make bigger dots but small ones would work too.
That's it. This mirror set a few days to dry and cure before I took it to Glasgow Trading Post in Glasgow, MO, to sell.
Kitchen hand towels with flair from
Visages
also add to the decor
Blue floral flourish toile kitchen tea towel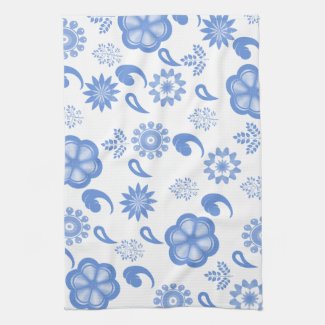 Blue Floral Flourish Toile Hand Towel
by
Visages
Browse Zazzle for a different
hand towel
.
Red checked gingham kitchen hand towel or tea towel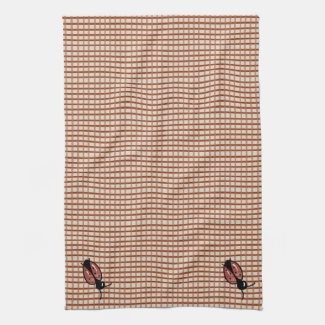 Red Country Folk Gingham Checks Hand Towel
by
Visages
See other
Country Kitchen Towels
Roses in pink with green vines and leaves towel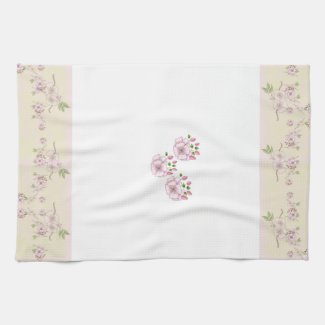 Peach Pink and Green Floral Victorian Art Kitchen Towels
by
Visages
See more
Cute Kitchen Towels
Blue checked gingham towel for the kitchen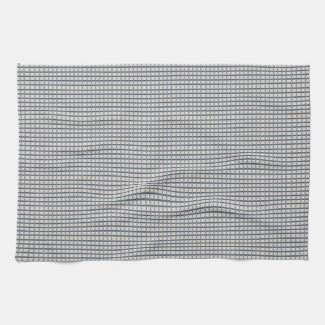 Blue Country Gingham Hand Towel
by
Visages
Browse other
hand towel
designs on Zazzle.
Kitchen Towel 16" x 24"
Brighten up any kitchen with a set of American MoJo custom kitchen towels. Made of 100% cotton twill, these durable towels will look great with your text, monogram, or artwork. Designed for a lifetime of use, these machine washable kitchen towels look great and clean up well, too!

Size 16" x 24".
Durable 100% twill cotton.
Fabric is made from natural fibers, which may result in irregularities
Handmade in the USA by sustainably employed single moms.
Machine washable.
Decorative wall clocks
Victorian look peony flowers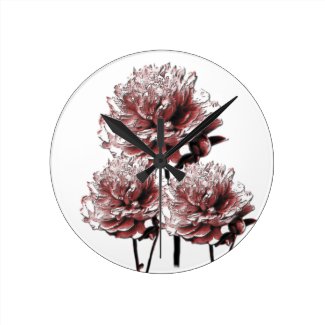 Victorian Rose Colored Peonies Picture Round Clock
by
Visages
Shop for more
Wall Clocks
at zazzle.com
Country crow "Welcome Friends" on blue checks (gingham) wall clock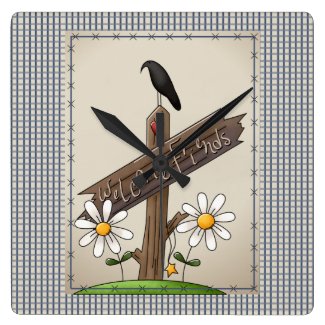 Country Blue Gingham Welcome Friends Square Wall clocks
by
Visages
View other
Country Wall Clocks
Round (Medium)
It's time to show off your favorite art, photos, and text with a custom round wall clock from Zazzle. Featured in two sizes, this wall clock is vibrantly printed with AcryliPrint®HD process to ensure the highest quality display of any content. Order this custom round wall clock for your walls or give to friends and family as a gift for a timeless treasure.

2 sizes: 8" diameter (medium) or 10.75" diameter (large).
One AA battery required (not included).
Add photos, artwork, and text.