H

ere are three primitive acrylic painted owl projects for your consideration.
Far left is an old plastic decorative plate I purchased at a garage sale for 10 cents. It took a bit more time than the other two decorative projects because of the multiple layers of paint but was well worth the effort. The edges of the main elements were outlined in black.
Center owl picture above: An unwanted book becomes table top decor. Stand it upright simply by opening the front and back covers. You can't get much simpler than this. Shapes, floated shadows and edges with only the slightest attention to detail are the ingredients to this recipe.
Finally, at the far right is a wall plaque made from an old piece of barn wood framed with leftover trim I found laying in the basement of my house. It was painted black before the three primitive owls were added. Again, these owls are basic shapes but the bottom two owls have big, sad eyes with three highlights.
The primary acrylic paint colors used: Antique white, teddy bear tan, avocado, ivy, barn red, nutmeg, honeycomb and - of course - black.
All owl decorative pieces will be for sale at Gramma Sophie's in
Boonville, Missouri
.
Please visit my online gift store,
Visages
. Below are a few examples of what you'll find.
Song Bird Robin Black Silhouette on Maroon Mousepads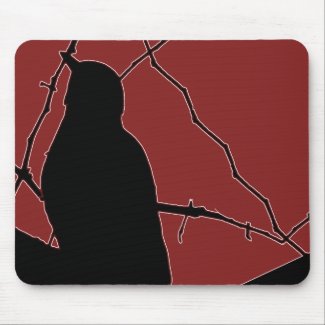 Song Bird Black Silhouette on Maroon Mousepads
by
Visages
Create
photo mouse pads
at zazzle.com
Primitive Chicken and Flower Painting Wall Clock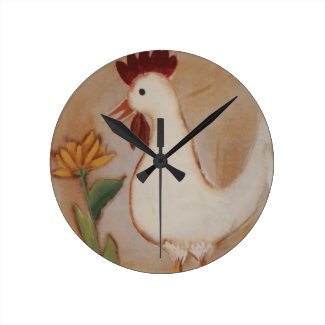 Primitive Chicken and Flower Painting Wall Clock
by
Visages
View other
Clocks
Humming Bird at Feeder Photograph Blank Cards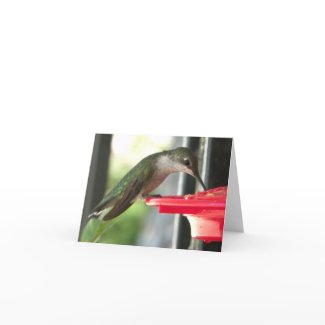 Humming Bird at Feeder Photograph Blank Cards
by
Visages
Browse other
Humming Cards
Country Red Check Gingham Birdhouse Plates
Country Red Check Gingham Birdhouse Plates
by
Visages
View more
Gingham Plates
Cute Country Blue Gingham Checks Baby Shower Custom Invitation Announcements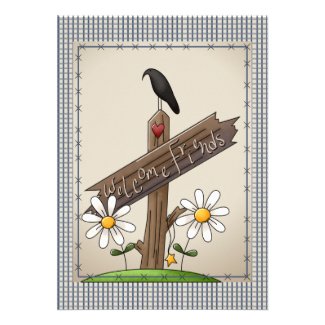 Cute Country Blue Gingham Checks Baby Shower Custom Announcements
by
Visages
Design your own invites
using zazzle
Cute Horned Owl Painting Posters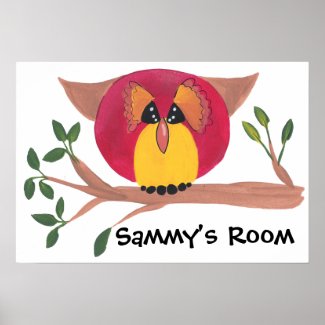 Cute Horned Owl Painting Posters
by
Visages
View other
Cartoon owl Posters